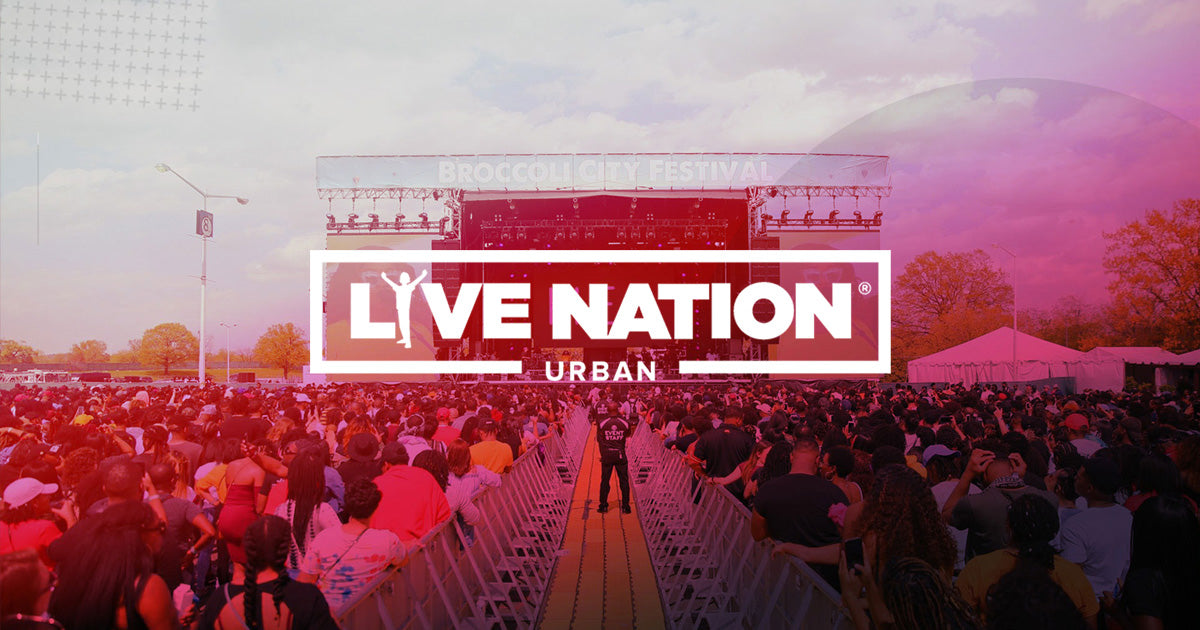 Live Nation
Luxe Bites and Live Nation have formed a thriving partnership throughout the year to meet all the catering and production crew needs for the concert venues. Offering weekly delivery from gourmet charcuterie boards for the artists and their team to exquisite dessert stations and crew breakfast catering, Luxe Bites continues to elevates the concert experience by delivering a symphony of flavors with on-demand and last minute delivery. This partnership shows Luxe Bites as a reliable and best choice for catering large-scale events and production catering in Los Angeles and Orange County.
Habitat for Humanity
We are proud to partner with Habitat for Humanity, a relationship rooted in shared values and community support. We are a proud sponsor of Habitat LA with our charcuterie boards and raffle gift cards for their annual Turkey Giveaway for Thanksgiving as well as their signature event Power Women Power Tools®. All proceeds go directly into furthering Habitat LA's life-changing programs and services.  Power Women Power Tools® celebrates women across the Greater Los Angeles area who are empowered to change their world. This is a build event, where attendees can assist in building new homes for families in need. The event also held an onsite auction and gave away goodie bags and much more to help make the day that much more memorable.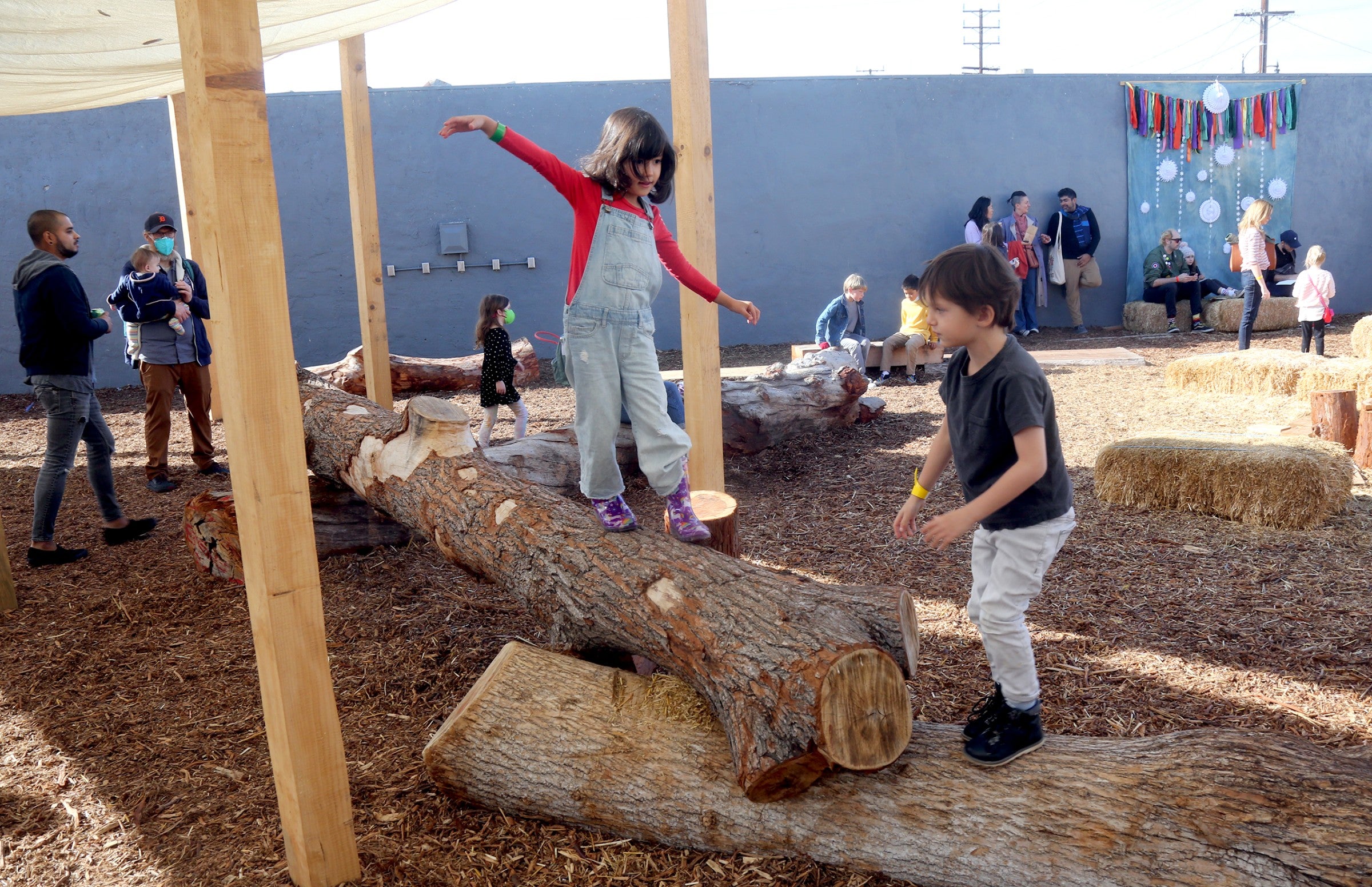 el rio community school
Luxe Bites proudly partners with El Rio Community School, a local neighborhood school right down the street from our commercial kitchen. Located in Lincoln Heights and serving families from the greater LA community, El Rio opened in 2020, the first year of the pandemic. They are a public school that relies on state funding to operate. We are committed to supporting their dedicated to the goal of providing a holistic curriculum to our socially and economically diverse students while working to educate free-thinking individuals who respect themselves, their community, and the planet. We have provided platters and gift card donations to their previous auctions and plan to partner in the upcoming holiday season to donate our time and delectable charcuterie and dessert spreads to support school events and fundraisers.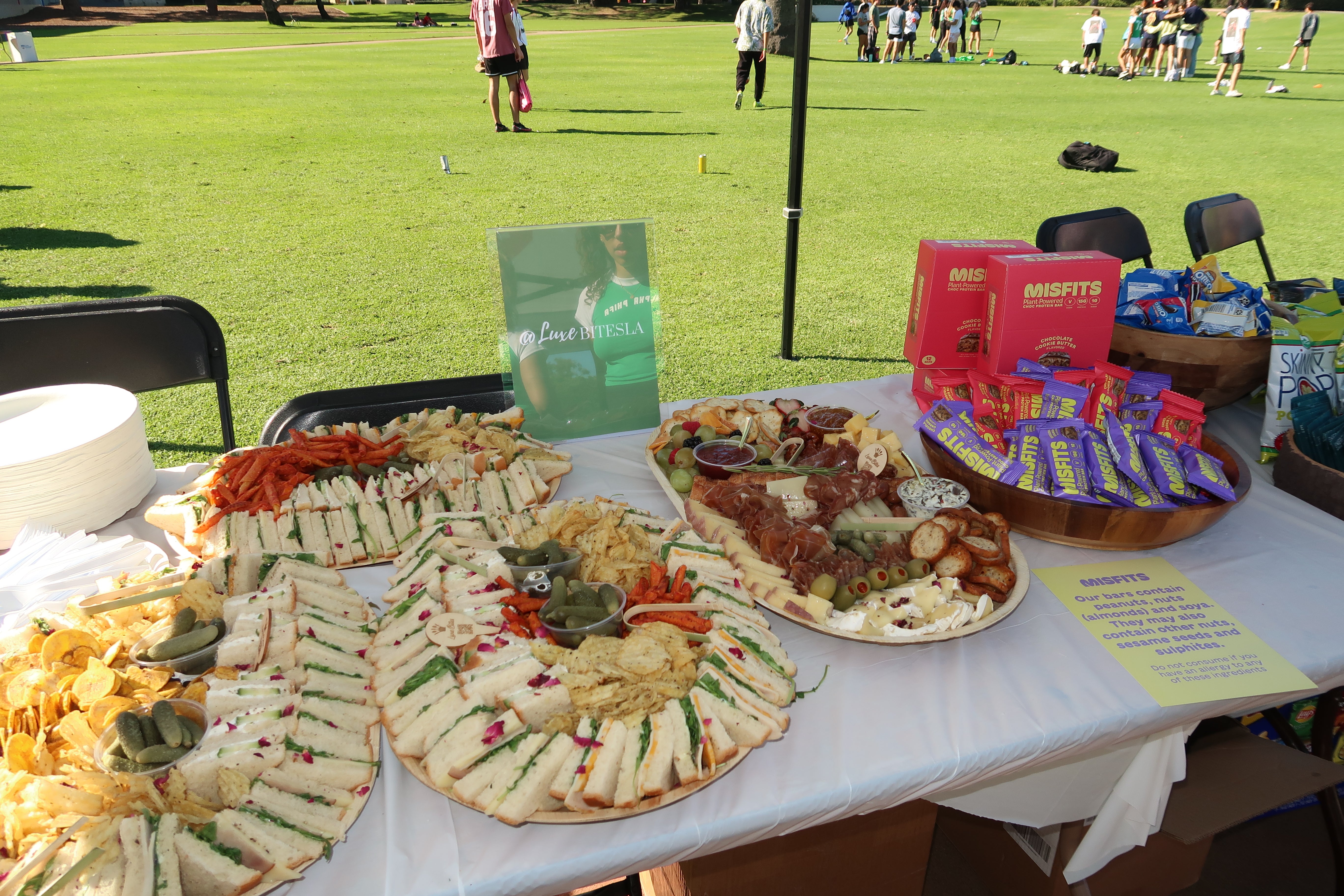 Alpha Phifa for Women's Heart Health and the Children's Hospital of Los Angeles 
The Alpha Phi Foundation is the proud philanthropic partner of Alpha Phi International Fraternity, with a mission of "advancing women's lives through the power of philanthropy". Alpha Phi officially adopted Women's Heart Health as a priority in 1946, which became the Foundation's philanthropic priority upon its founding in 1956. Today, the foundation proudly invests in leadership, scholarship and emergency aid for its members, as well as programs and research that study heart disease in women – specifically its symptoms, treatment and prevention through its annual Heart to Heart Grant. This year, Luxe Bites had the great honour to partner with the Alpha Phi Zeta Beta Chapter at Loyola Marymount University to sponsor charcuterie and sandwich platters for their Annual Alpha Phifa Soccer Tournament that significantly contributed to their fundraising efforts for The Children's Hospital of Los Angeles and Alpha Phi's main philanthropy of Women's Heart Health.