Los Angeles is one of the world's most popular touristic destinations, and according to LAEDC, the region is on track to bring 50 million visitors (!) a year. The phenomenon of the city surely lies in the fact that everyone can find something for themselves in LA- from the cultural attractions, beautiful beaches and amazing restaurants, to entertainment and theme parks. The number of things to see and do in Los Angeles might be overwhelming even for the most experienced tourists. That's why we decided to dedicate this blog to our top LA tour picks- non-obvious places we always recommend to our friends or customers from outside of Los Angeles.
The Venice Canal district:
Inspired by Italian Venice, the historic district of canals is a gem in Los Angeles County. Charming canals and beautiful bridges are the best to see at sunset when the stunning pink skies reflect in the water.  There is no more romantic way to spend your evening than on a gondola ride (that can be booked online in advance), with a glass of wine and a
charcuterie
board you can order from us
here
.
Victoria Beach:
Among many stunning beaches in Los Angeles County, our absolute favourite is Victoria Beach, a long golden sand beach in Laguna Beach. Even though you'll surely find more information when you Google it, Victoria Beach is still one of the county's most well-kept secrets. It feels private because it's not as easy to access as most of the beaches around Los Angeles but you can be sure- it's so worth it! There's no better way to spend your day than having a little picnic with one of our
charcuterie
boards at Victoria Beach.
photo credit: www.visitlagunabeach.com
The Last Bookstore:
The Last Bookstore is the largest California bookstore. If you're a bookworm, an architecture fan or you just want to see something unusual, you should definitely include this point in your Los Angeles tour. Everything about this place- the smell of second-hand and new books, the interior design, all the DVDs and CDs, even its name that refers to the declining state of the book industry… All these things make you feel like you were playing in a movie. Being there is an unbelievable experience, and we would recommend it to anyone. The Last Bookstore is located in Downtown LA.
Hollywood Forever Cemetary:
We understand that it sounds a bit strange because cemeteries are not usually a common tourist destination… But this one should be an exception as many of Hollywood's stars and other celebrities are buried there. Apart from that, in summer, Hollywood Forever cemetery is home to one of our favourite outdoor cinemas: the Cinespia. There is really no better way to spend your evening than watching a screening outdoors, enjoying a 
charcuterie
 board with your friends, family or your better half. Hollywood Forever is open to the public from 8 am to 5 pm and its gate is located on Santa Monica Boulevard.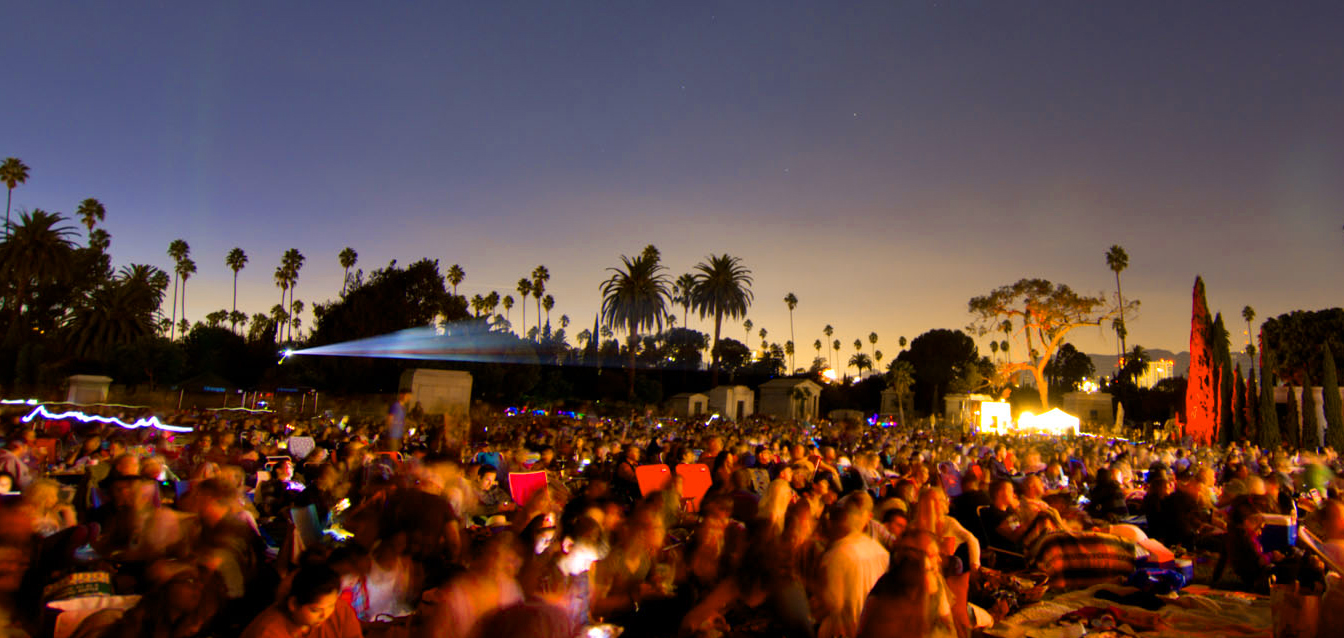 We could go on with writing this blog entry forever… Los Angeles is full of hidden gems that you probably won't see on Google if you search for "The best things to see in LA". We believe that any LA trip would be way more special if you include at least some of the things from our list. Remember you can order our delicious, fresh
charcuterie
 boards to go with any of these plans, either with delivery or a pickup. Request now on our website to see what we can do to make your Los Angeles trip even more special!
---